You are here
Back to top
Hidden Histories: Faith and Black Lesbian Leadership (Paperback)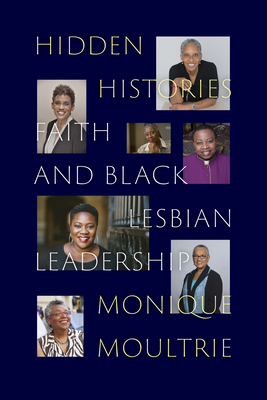 $25.95
This book is currently on backorder. The typical restock time is 14 business days.
Description
---
In Hidden Histories, Monique Moultrie collects oral histories of Black lesbian religious leaders in the United States to show how their authenticity, social justice awareness, spirituality, and collaborative leadership make them models of womanist ethical leadership. By examining their life histories, Moultrie frames queer storytelling as an ethical act of resistance to the racism, sexism, and heterosexism these women experience. She outlines these women's collaborative, intergenerational, and leadership styles, and their concerns for the greater good and holistic well-being of humanity and the earth. She also demonstrates how their ethos of social justice activism extends beyond LGBTQ and racialized communities and provides other models of religious and community leadership. Addressing the invisibility of Black lesbian religious leaders in scholarship and public discourse, Moultrie revises modern understandings of how race, gender, and sexual identities interact with religious practice and organization in the twenty-first century.
About the Author
---
Monique Moultrie is Associate Professor of Religious Studies at Georgia State University and author of Passionate and Pious: Religious Media and Black Women's Sexuality, also published by Duke University Press.