You are here
Back to top
Sisters of the Yam: Black Women and Self-Recovery (Hardcover)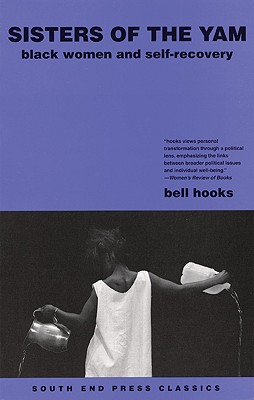 Description
---
When "Sisters of the Yam: Black Women and Self-Recovery" was originally released in 1994, it won critical praise and solidified bell hooks' reputation as one of the leading public intellectuals of her generation. Today, the book is considered a classic in African American and feminist circles.
In "Sisters of the Yam," hooks examines how the emotional health of black women is wounded by daily assaults of racism and sexism. Exploring such central life issues as work, beauty, trauma, addiction, eroticism and estrangement from nature, hooks shares numerous strategies for self-recovery and healing. She also shows how black women can empower themselves and effectively struggle against racism, sexism and consumer capitalism.
As hooks' first book on psychological concerns, "Sisters of the Yam" paved the way for her more recent and popular writing on love, relationships and community. This South End Press Classics Edition will include a new introduction.
Praise for "Sisters of the Yam: Black Women and Self-Recovery"
"By confronting topics avoided in polite company--including progressive black folks--hooks helps us tackle our deepest fears, those we harbor about our self-worth as African Americans, and get on with the business of becoming."--"Village Voice Literary Supplement"
"hooks continues to produce some of the most challenging, insightful, and provocative writing on race and gender in the United States today."--"Library Journal"
" bell hooks] draws more effectively on her own experiences and sense of identity than . . . most other writers."--"Publishers Weekly.